SHOP OUR HOT COLLECTIONS !
Velo Revolution was born to challenge the conventional notion of Premium Cycling Apparel. Our goal has always been to offer the best quality products at a fair and transparent price without compromising on our commitment to sustainability and ethical production practices.
5 KEY WINTER ESSENTIALS
The sudden rain, the biting cold, that easterly or northerly wind, here are 5 recommendations for the protection you need so you don't stop riding this winter.
HYDRA WIND/RAIN JACKETS
Meet the true all-rounder perfect for all seasons and changing conditions. The high performance fabric is wind resistant and comes with a high waterproof level while simultaneously being breathable. Think of our Long Sleeve Core and Rain/Wind Proof Gilet as one with a performance fit.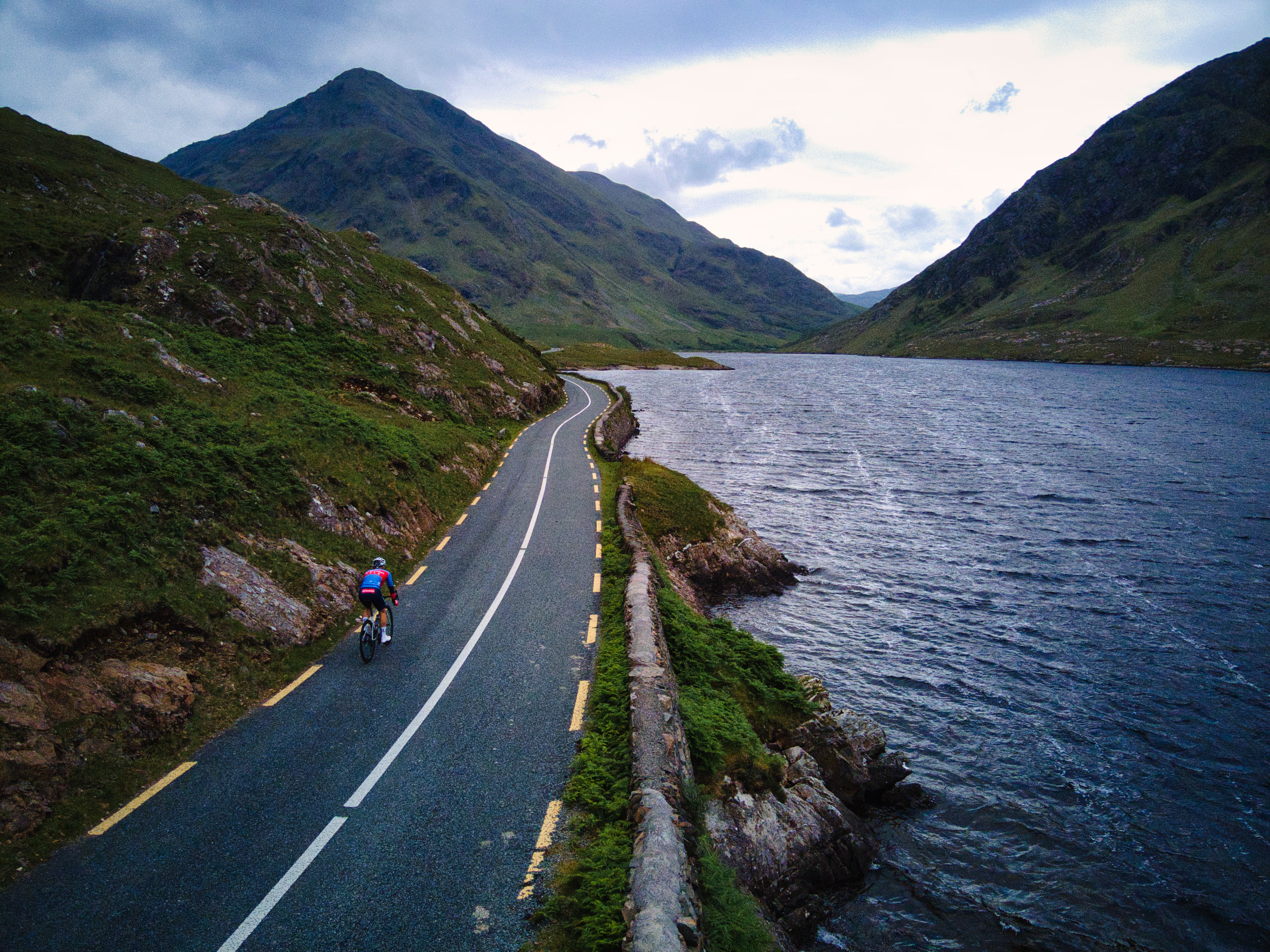 EXPLORING
Stay cool for the long haul and ensure your ride is comfortable with our premium and breathable, bib shorts and jerseys.
WATCH THE VIDEO
SHORT SLEEVE JERSEYS
Stay cool for the long haul in our breathable men's cycling jerseys. Expertly crafted with the finest quality materials, our garments provide a harmonious blend of form and function, elevating your cycling performance in style and sophistication.
PRO WINTER JACKET
The ultimate protection for cyclists who go ride, no matter how cold it is. It is a slim ergonomic fit (designed to follow the shape of your body, to create a smooth silhouette, without being skin tight) backed up by water repellent outer shell and breathable stretch zones. This gives you a jacket that fits close to the body but still lets you move easily keeping you warm.
CYCLING GILETS
An essential companion piece to any cycling outfit, our Signature Rain
& Windproof Gilet offers lightweight breathable protection from the wind and rain. A real riders best mate when you need that extra layer.



Testimonials
CHECK OUT WHAT OTHERS SAY ABOUT US !!!
"My friend and I bought bib shorts from Velo Revolution lately on recommendation, I even picked up the Hydra v4 Jacket on browsing. We rode the Ring of Kerry last weekend (180km) and we could not have been more happier."
"As a specialist bike tour company in the Canary Islands we see the very best cycling apparel from all over the world every day. We wear exclusively Velo Revolution, because our guides and our clients want the very best. We won't wear anything else."
"It's simply the best gear available with the most up to date leading material technologies, real value for money and its an Irish company. It's easy to see why so many athletes wear it at a Triathlon, best product, best price and support Irish."
"With VELO REVOLUTION you get pictures of real life athletes rocking the kit in their performance or social settings. The prices are extraordinary for the quality you receive."
"We have seen continual improvement in specifications and offerings from Velo Revolution and Aidan himself has often been ahead of what's happening even at Pro level."
I am really impressed with my latest purchase, over the last few years I have tagged onto a few Boutique Kit suppliers often from the Far East and they are not cheap but are big onto styling. The quality of your fabrics and cuts etc compares favorably with the items I have had delivered by them but your Bib Shorts are much better throughout. Its obvious your commitment to improving each generation is evident when I compare the items I have side by side from you over the years. Keep it up !